Join the 2nd Virtual INTERNATIONAL CONFERENCE ON SOUTH CHINA SEA on Saturday, November 14, 2020.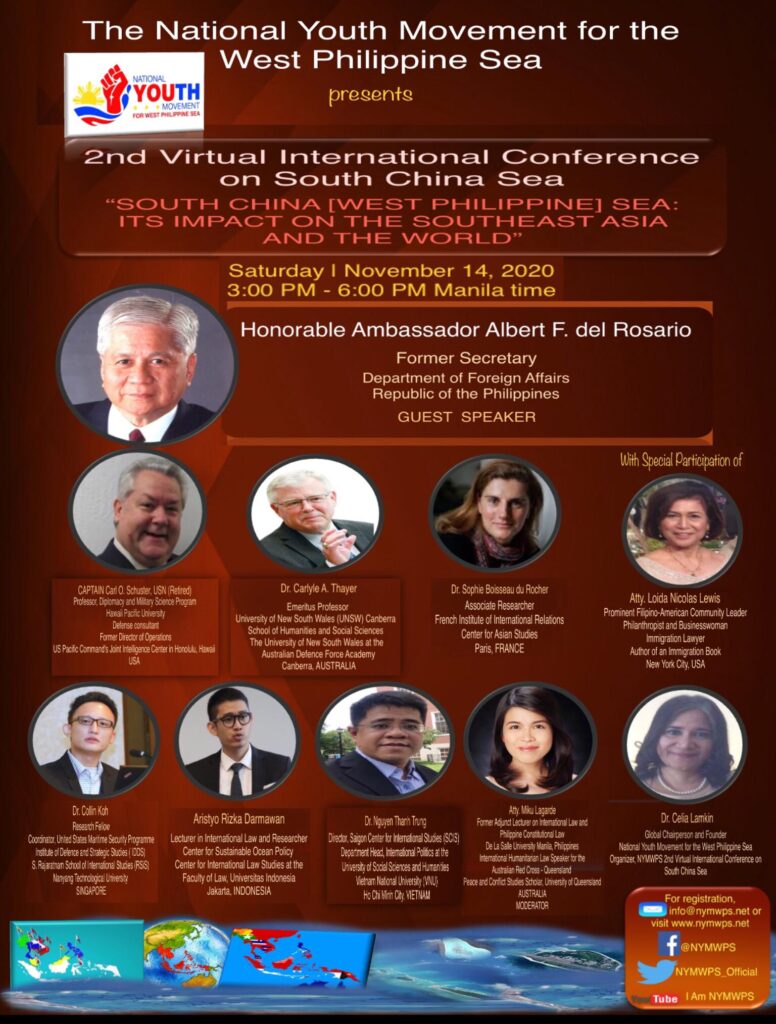 Watch the video of the West Philippine Sea Forum with Capt. Carl O. Schuster, USN (Ret)
Watch the video of the First Virtual International Conference on the South China Sea
Visit our YouTube Channel where you can watch videos about the West Philippine Sea, what we have done to defend it, and the challenges we are facing.
Register as an NYMWPS member by clicking the link below.